BUY ONE GET ONE FREE: WORTH £2700 PER KG
Check out the latest deals on the NEW Dushey wholesale website!
To celebrate the launch of our new website where customers can now shop online for their bulk material needs, we've kicked things off with an incredible value LIMITED TIME OFFER! We are running a limited time, Buy One Get One Free offer on our Full Spectrum CBD Distillate, 1 free KG with every 1KG order – saving yourself a whopping £2,700 per KG!
Our Full Spectrum CBD Distillate:
Our Full Spectrum extract is produced by soaking the paste extract in food-grade alcohol then frozen below -100°C, after freezing the solvent is removed using a rotary evaporator and produces a purified full-spectrum cannabinoid-rich extract. Winterisation is used to remove chlorophyll's, triglycerides, terpenes & waxes for an improved taste and palatable product. Distillation is used to purify the extract into a high CBD extract.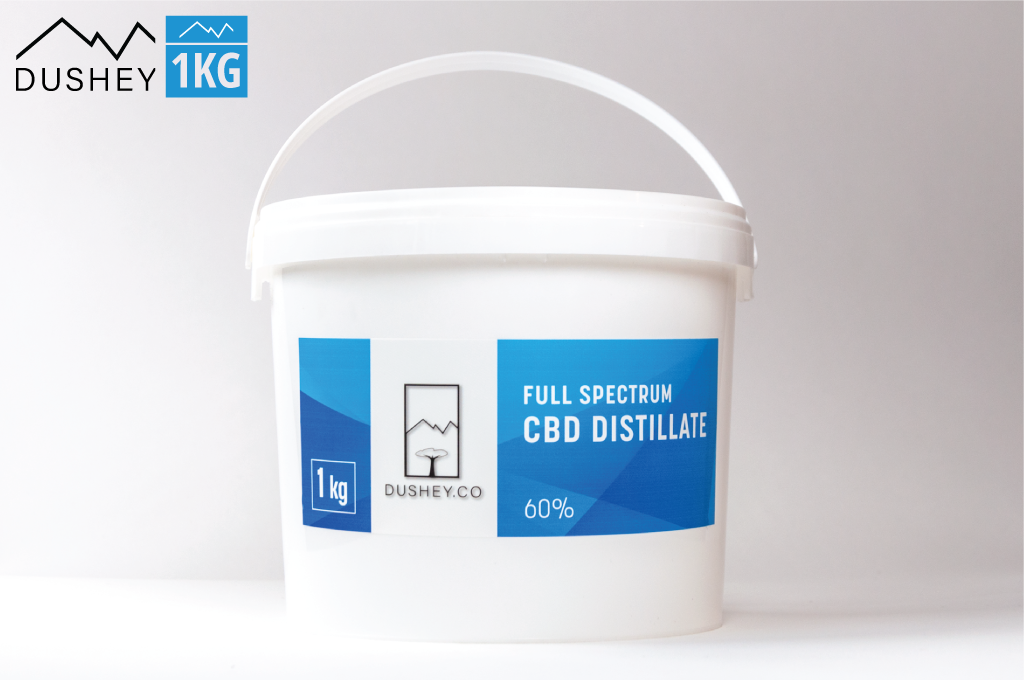 To take advantage of this great deal simply follow these steps:

– Head to https://dushey.co.uk/
– Register for a Dushey wholesale account
– One of our account managers will approve your account within the hour and you'll be granted access to login
– Once you've logged in, head to the CBD DISTILLATE – FULL SPECTRUM product page and add one to your cart, your cart will be automatically updated with your free KG!
Don't forget, if your order is placed and paid for before 13:00, your order will qualify for Next Day Delivery!
New Website Features:
– View Latest Dushey Products
– Get Live Pricing & Bulk discounts
– Download product data sheets / COA's / MSDS reports
– Order for Next Day Delivery
– Be the first to hear about New promotional offers
Got any questions?
Contact our sales team now to speak to an expert:
Email: sales@dushey.co.uk
Call: +44 (0) 203 302 7048