BUYING CBD FOR YOUR BUSINESS HAS NEVER BEEN EASIER!
Introducing the NEW 3 step ordering process!
Making the ordering process of your CBD products easier than ever!
Once you have created your Dushey Wholesale account you can start the order process for your CBD goods!
Go ahead and select everything you want from the store and add all of your chosen products to your basket.
Next, go to your basket and proceed to checkout, follow the instruction for payment and purchase your items!
That's everything that you need to do! The next step is in our hands. As long as your payment was completed before 1pm you will receive next day delivery! Now all you have to do is wait!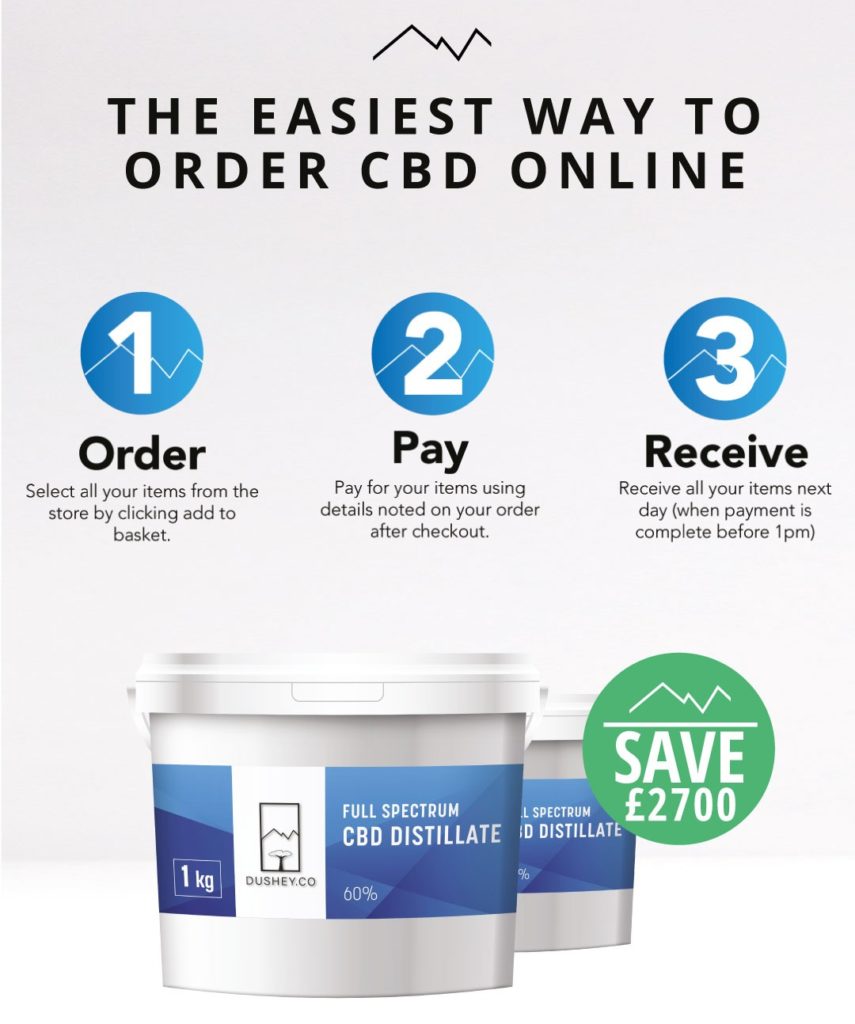 Don't forget, Order placed and paid for before 13:00 each day will be shipped on NEXT DAY DELIVERY!
Have you created a Dushey Wholesale account yet?
Don't Forget!
You can still get our Buy One Get One Free offer on Full Spectrum CBD Distillate!
We are running a limited time, Buy One Get One Free offer on our Full Spectrum CBD Distillate, 1 free KG with every 1KG order – saving yourself a whopping £2,700 per KG!