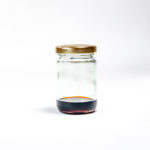 Bulk Order CBD Extract (Crude)
Incredible Wholesale Prices
CBD Crude oil, often known as full-spectrum raw CBD extract, is made from the leaves, stalks and stems of the Cannabis Sativa L plant using a simple and single supercritical Co2 extraction process. This helps to preserve a high amount of the natural plant's properties, with as little processing as possible.​
Due to the simple extraction process used to create this thickly textured extract, our CBD crude extract contains all the natural cannabinoids, flavonoids, terpenes, waxes, triglycerides, vitamins, minerals, antioxidants & essential fatty acids.​
Great for Making CBD Isolates & Distillates
CBD crude oils are used as a raw ingredient in CBD products and can be further refined into full and broad spectrum distillates, as well as CBD isolates often used in food and cosmetic products.
Showing the single result