Whoops! Looks like you're not logged in! To view our products and pricing, please login to your account.
Haven't registered yet? Register now to view products and pricing!
Discover full spectrum CBD products from the EndoFlo Golden State range. Whether you're looking for full spectrum CBD vape pens, crystal resistant distillate, natural and aromatic terpene extracts or premium CBD oils, the Golden State range is packed with all-natural terpenes and a full spectrum cannabinoid profile.
The Cali Coast range features THC-free broad spectrum blends that are perfect for CBD gummies, CBD vape liquids and CBD sprays with MCT oil for enhanced absorption.
Shop the Laguna CBD cosmetics range by EndoFlo and level up your CBD skin care.
The Balboa Sports CBD range includes CBD for pain and muscle relief, perfect for athletes seeking relief after a workout.
UK Wholesale Terpene Extracts
Shop natural and organic bulk terpenes from iconic strains.
Order before 1:00pm Mon-Thu for Next Day UK Delivery
Shop bulk prices on natural terpene extratcs from the EndoFlo range, available to order in containers of 250g, 500g or 1KG. These bulk terpenes are a natural and effective way of adding aromatic flavours extracted from the UK's best strains, including fragrant Purple Punch and citrusy Lemon OG.
FULL SPECTRUM
80% TOTAL CANNABINOIDS
70% CANNABIDIOL
PERFECT FOR CBD VAPES
NON-CRYSTALLISING CBD DISTILLATE
ORDER WHOLESALE
CBD VAPE PENS - 25 PACKS
OIL TINCTURES - 6 PACKS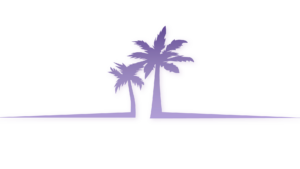 EndoFlo CBD Range
Full Spectrum & Crystal Resistant CBD
Shop EndoFlo full spectrum CBD and cannabis products from Dushey Med Ltd, including our unique EndoFlo full spectrum and crystal-resistant distillate that is perfect for vape pens, tinctures, gummies, oils and more.
Perfect for CBD Vaping
Building on years of research and development, we've created a unique and innovative CBD distillate that is crystal-resistant at room temperature and is perfect for use in rechargeable CBD vape pens.
Rich in aromatic terpenes, our full spectrum EndoFlo CBD vapes are crafted using a special blend of cannabidiol (CBD), cannabidiolic acid (CBDa) and cannabigerol (CBG) and other minor cannabinoids and naturally occurring compounds that make EndoFlo resistant to crystallisation at room temperatures.
This makes it ideal for blending in full spectrum CBD oils and tinctures, CBD gummies and in particular CBD vape pens. EndoFlo CBD vape pens are packed with 700 puffs of full spectrum CBD and available in 5 mouth-watering packed with fragrant terpenes from iconic cannabis strains.
EndoFlo CBD Oils
Crafted with our unique crystal-resistant CBD distillate, these tinctures are designed to deliver the ultimate CBD experience for those seeking a natural approach to health and wellness. Delight in our three delectable flavours – Strawberry OG, Lemon OG, and Peppermint – and immerse yourself in the world of full spectrum CBD tinctures.
Our innovative, crystal-resistant CBD distillate is rich in aromatic terpenes and boasts a full spectrum profile, including cannabidiol (CBD), cannabidiolic acid (CBDa), and cannabigerol (CBG). This proprietary blend ensures that our tinctures are resistant to crystallisation at room temperatures, maintaining their efficacy and making them perfect for daily use.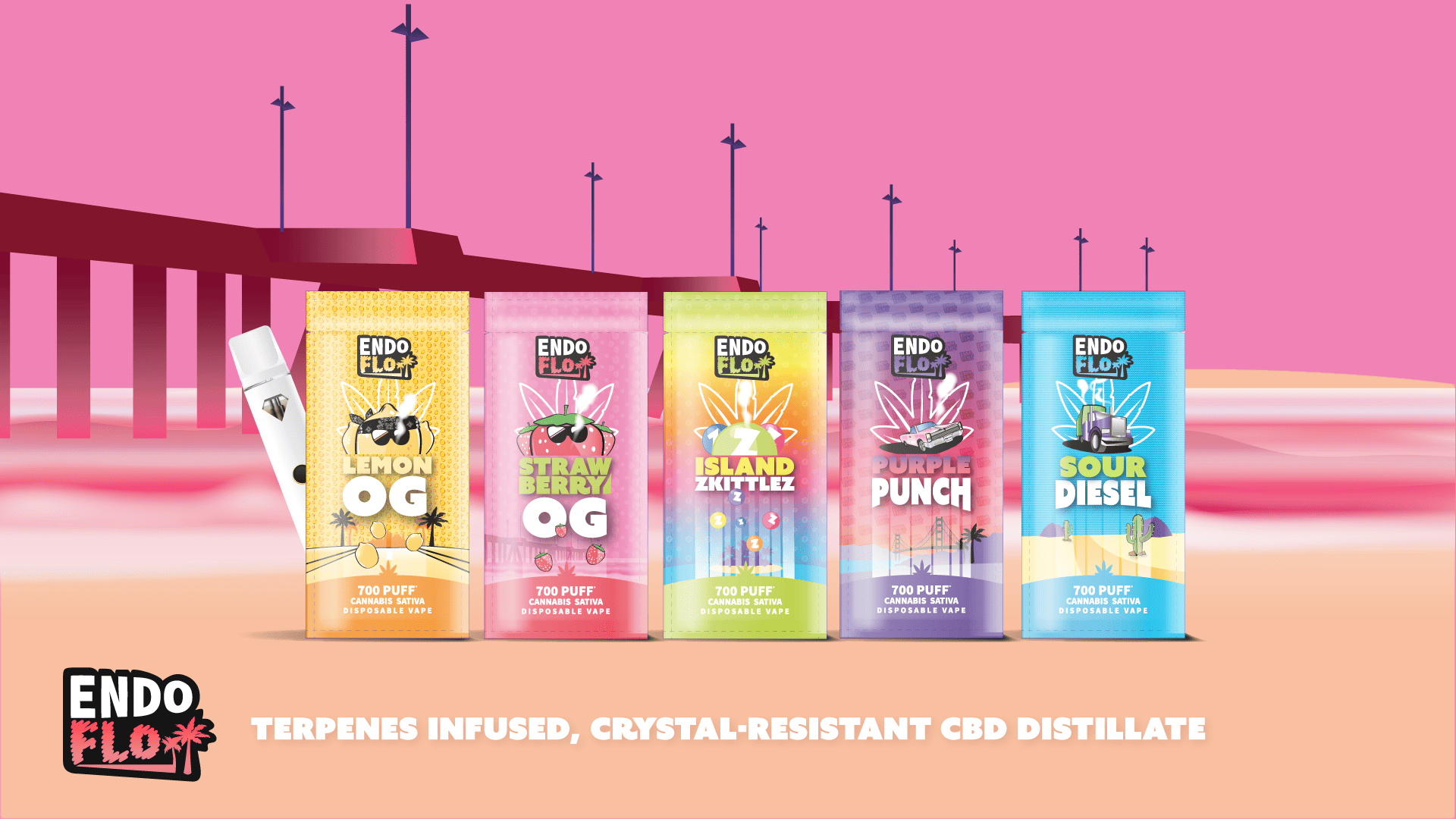 EndoFlo is a premium CBD range that specialises in crystal-resistant distillates, full spectrum CBD vapes and offers a wide range of  CBD products.
Whether you're looking for full spectrum distillates, CBD vapes and e-liquids, gummies, tinctures or CBD cosmetics, the EndoFlo range has your covered.
Full spectrum CBD products provide the full range of natural compounds, terpenes, flavonoids, minor cannabinoids, which can help to promote the 'entourage effect'. This is the concept that by including the full range of naturally occurring phytonutrients together,