At Dushey Med Ltd, we're committed to providing our customers with an experience reflective of the premium service range we offer.
Whether sourcing high-quality raw materials for production purposes, bulk product to fuel your brand, white label goods for speed and efficiency, retail-ready EndoFlo for the wholesale marketplace or CBD manufacturing with extensive capabilities, then look no further; experts in the cannabinoid industry, we're here to help!
Passionate about quality, we'll endeavour to meet your requirements from seed-to-shelf; offering accountability, traceability, transparency and complete visibility wherever possible.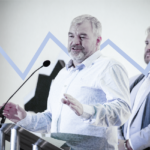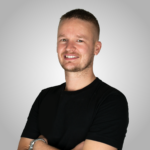 DANIELLE HEAPS
CHIEF ACCOUNTING OFFICER
LEON VINKEL
Chief Supply Chain Officer
WILSON AKIM
CHIEF COMPLIANCE OFFICER
JOHN ACRE
CHIEF PROCESSING OFFICER